Live Downtown · Live Legacy
"This is a building full of many stories. When the historic building is given new life, there will be an opportunity for more stories." — Elizabeth Stevens, president and CEO of the Downtown Mobile Alliance
At 18 stories high, Merchants Plaza was the first skyscraper built on the Gulf Coast. Built in 1929, the former Merchants National Bank Building on the corner of St. Joseph and St. Francis is a 225,000-square-foot canvas of mixed-use development that will undergo a $30 million renovation to help breathe life into the financial district. This historic landmark is being transformed into class-A apartments and office and retail space as a premier anchor in Mobile's thriving downtown revitalization effort.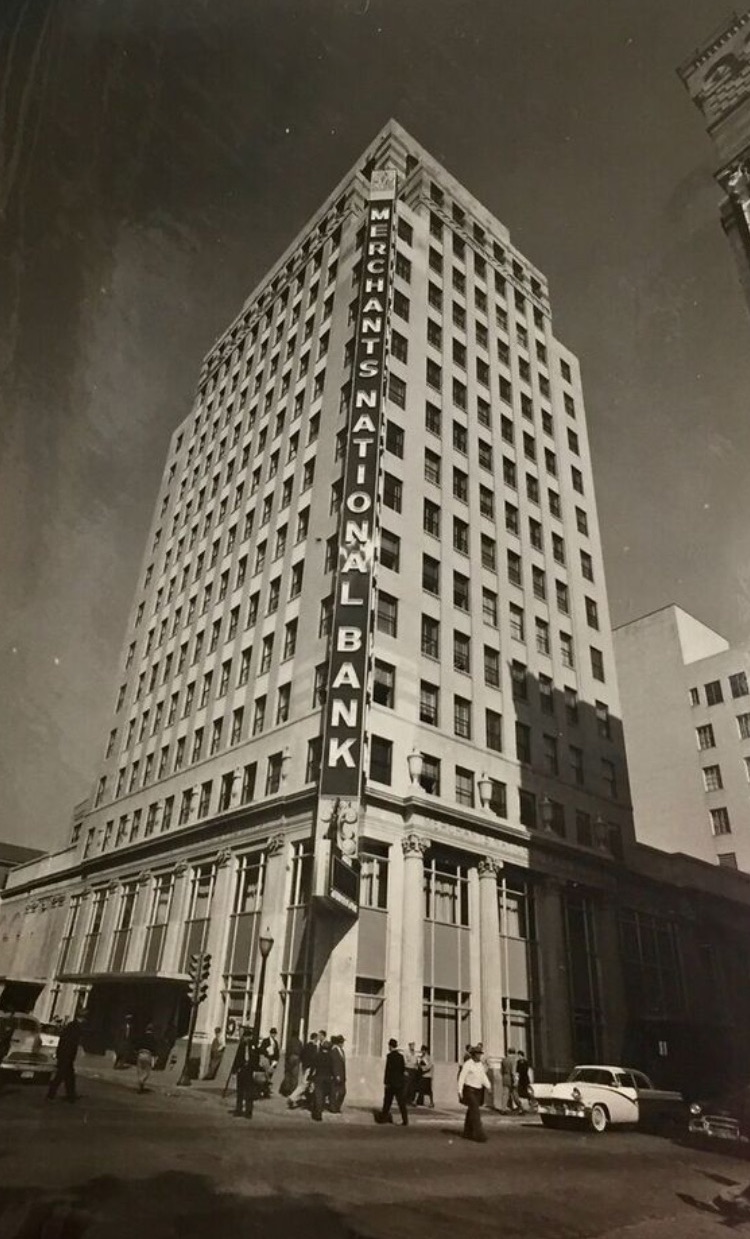 1929
Merchants Bank Tower opened in October 1929 and served as the headquarters for Merchants National Bank for almost 50 years as the anchor for a multitenant building with offices on the ground floor and penthouse.
Over the decades
The tower was home to a variety of different tenants and uses, including the Albrecht & Wood drugstore on the first floor, a full-service dentist office on the 14th floor, and many large law firms and single-use lawyers that got their start at the Merchants Bank Tower (and are still in business and practice today).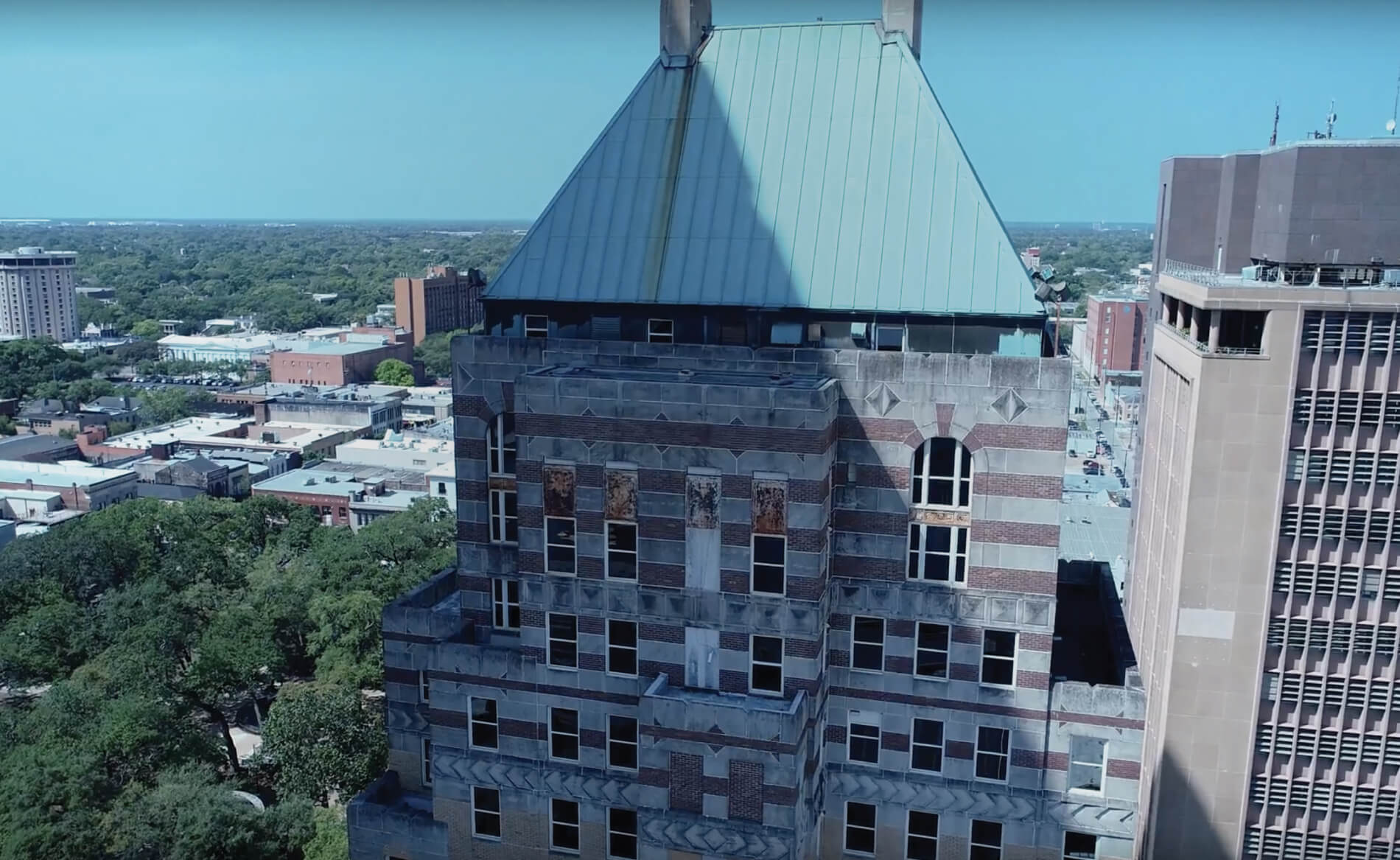 2018
Almost nine decades after opening, the historical Merchants building transitioned into a new era in 2018 by beginning construction on a brand-new layout of luxury apartments. When all existing tenants moved out in spring 2018, a handful were leaving behind a story-filled history after being there since the early '70s. By summer of that year, the tower was completely vacated, and construction on the new apartments was in full swing.